Safety on the Road
---
It is important for commercial motor vehicle companies and the general public to know drivers are sleeping well.
The National Transportation Safety Board stated in a safety recommendation "the relative risk of accident involvement for individuals with OSA [obstructive sleep apnea] is clearly elevated and quite clearly associated with the untreated disease. FMCSA's own research suggests a prevalence of more than 10 percent of at least moderate OSA in commercial drivers. Because OSA is commonly unrecognized by individuals who have it, the extent to which it is responsible or partially responsible for the approximately 5,000 fatal large truck accidents and the approximately 250 fatal bus accidents annually may never be known. However, the condition demonstrably leads to an increased risk of motor vehicle accidents and cognitive impairment and substantially increases the likelihood of both critical errors and of actually falling asleep while driving. The FMCSA has guidance through which drivers who are effectively treated for their OSA can routinely be approved for continued medical certification. The FMCSA already requires the documentation of objective and subjective information that might be used in developing screening criteria. Further, the use of such screening criteria in a formal program has already been proposed by the Joint Task Force of the ACCP, the ACOEM, and the NSF in its 2006 consensus guidance and by the FMCSA's own Medical Advisory Board."
---
CDL's and sleep disorders
---
---
Can you still drive if you have sleep apnea?
---
In short, yes.  If your sleep study results show moderate to severe (AHI greater than 20) the FMSCA states you must demonstrate satisfactory compliance with recommend therapy and report that the OSA is being treated effectively.
Once you are successfully treated, you will be medically qualified to drive.  The first month on treatment you will be conditionally certified for one month.  You must show compliance with your treatment in order for your certification to be extended.  After the first 30 days, your certification will be extended for an additional 2 months (90 days total).  If you are still compliant past the 90 day mark and the treatment is effective, the certification will be extended to 1 year.  Driver's diagnosed with a sleep disorder must re-certify at least annually and the compliance data must be checked!
---
---
Getting Started
Testing
---
Schedule a consult with your sleep doctor to find out which sleep study is appropriate. There are a wide range of sleep disorders that can be found during evaluation.
---
Restless Leg Syndrome
Sleep Apnea
Insomnia
Treatment
---
After a sleep disorder is diagnosed, there will be a few options to talk through with your doctor. Most of today's treatments are comfortable.
---
CPAP/BiPAP
Oral Appliance
Behavioral Therapy
Compliance
---
After therapy is started, you are able to start driving again for one month.  You must show compliance to continue conditional certification.
---
What is compliance?
Compliance shows how well your treatment is working and proves that you are following your treatment plan.
Recommendations
at least 4 hours CPAP sleep per day
and 70% or more days a month
---
Follow up with your company's protocol as their standards might be more strict than the above recommendations by the Medical Review Board.
---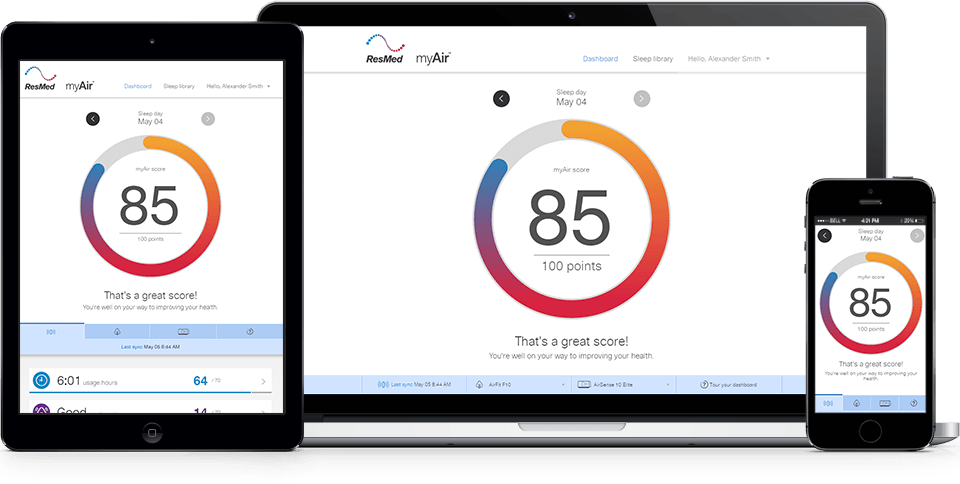 Compliance is important
---
If you are non compliant with your treatment program you will be disqualified from medical certification. You will be risking losing your CDL, increasing your own health risks, and possibly hurting someone on the road.
Disqualification is likely if:
You have had a crash associated with falling asleep.
You have experienced excessive daytime sleepiness while driving.
You are not compliant with treatment.
Can't make your office visit?
What if you are on the road and need to have a compliance visit with your doctor? Fortunately we can have an option for this. >>>
Schedule your telemedicine visit
Established patients of Texas Sleep Docs who qualify can schedule follow up visits as Telemedicine visits.
Details